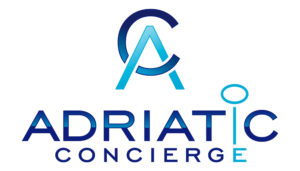 ADRIATIC CONCIERGE is a luxury boutique travel company in Adriatic region with offices in Croatia and Montenegro, focused on creating unique and bespoke tours and on filling all clients wishes 24/7. Adriatic Concierge takes care not only of agency classics like travel and accommodation, but also of those unique personal needs that make the difference between a great and an extraordinary experience. 
Headquartered in Dubrovnik, Adriatic Concierge gathers a group of experienced travel professionals whose network spans the entire Adriatic region, from Croatia, Slovenia, Bosnia and Herzegovina to Serbia. The years of providing clients with excellent services in Montenegro encouraged us to establish ADRIATIC CONCIERGE MONTENEGRO. With vast insights to share, local knowledge to make it smooth and a network of hand-selected partners to provide you with the service you expect from Adriatic Concierge, we will be by your side all the way as you discover just how incredible Montenegro is. 
Within our company brand UNIQUE ADRIATIC VILLAS operates as a management of luxury private villas in Adriatic region. Our private villas are unique because they deliver a complete experience, one where everything is taken care of and all you need to do is enjoy. Specializing also in the complete management of private luxurious villas in Croatia and Montenegro, our services include anything from full property management, central sales and booking to taking care of guests during their stay as Villa Managers and Private Concierge.
www.adriatic-concierge.com 
www.uniqueadriaticvillas.com 

Contact: Iris Domazet Malobabić – Owner & CEO