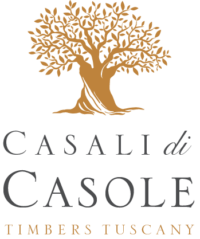 Place : Casole d'Elsa, Toscane, Italie
Category : Hotel
Segment : Leisure
Casali di Casole is a carefully restored 10th century estate which offers luxurious villas and elegantly renovated farmhouses on throughout 4,200 acres in the Tuscan countryside.
Preserving the rich history of Tuscany and the natural wonders of Casali di Casole and its surroundings, the Tuscan villas and farmhouses were restored using traditional methods and reclaimed materials, including wood beams, ceramic tile and terra cotta found throughout the estate.
Casali di Casole offers the rare opportunity to enjoy the rich amenities of a restored Italian castle on a country estate in Tuscany. Featuring a tasteful mix of traditional and contemporary, each villa and farmhome combines authentic, historic details with modern conveniences and luxuries. The estate features a variety of homes, from a plush penthouse to a secluded farmhome surrounded by 100 acres of vineyards.
An attentive and multilingual concierge team takes care of all guests' requests during their stay, helping in scheduling curated tours, chef dinners, wine tastings, and family events in Tuscany and beyond.  
Casali di Casole is located in the heart of Tuscany. Idyllic Siena is just 45 minutes east, and Florence 1 hour and 15 minutes north. The popular Volterra and Montalcino are within one hour's drive.
Contact :  Laura CAMBIAGHI — CEO
Visit the website of Casali di Casole
https://www.lcbespoke.com/fr/representation-commerciale/nos-partenaires/europe/casali-di-casole-fr