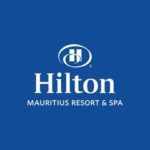 Mauritius, an exotic postcard known the world over, has seduced all travellers.
Discover paradise at the Hilton Mauritius Resort & Spa, renowned for its Mauritian hospitality, enjoy its picturesque seaside setting with unobstructed views of the sunset. 
From our resort, exploring the island and its surroundings is a breeze. We offer a complimentary dolphin excursion and water sports activities. 
Our three restaurants and three bars serve a variety of culinary influences and local ingredients.
Each of the rooms and suites is equipped with practical and comfortable services and facilities to make your stay enjoyable.
Guests will enjoy the elegant island-influenced décor, private terraces and balconies, and superb ocean views.
A wide variety of rooms from the Presidential Suite (208m2) Deluxe to the Family Suite De Luxe, you will be enchanted by the diversity and comfort of the rooms. 
Golf nearby, scuba diving… multiple and exceptional activities to satisfy the most demanding travellers.
The Hilton Resort & Spa Mauritius is waiting for you